A while ago, i posted an entry about M.A.C In The Groove Collection. In that post, I highlited some of the products i was gonna get or look forward to based entirely on descriptions. Now, after looking at product photos, seems like i'm attracted to more than i expected!
Reading the color story, I wasnt into many of the Mineralized Blushes as they remind me of some from the past collections. Like Hang Loose seems so similar to Two Virtues from Too Fabulous. And then looking at the photo, New Vibe looks alot like Bi-Tone. And you have to agree, the one from Too Fabulous look way prettier than these.
I didnt post everything up, just what i thought was really pretty. Previously, I was gonna check out Happy Together & New Vibe. But i think i like Band of Roses more now. Though, i'm not sure if i will be getting it, because i know I'm just not gonna use.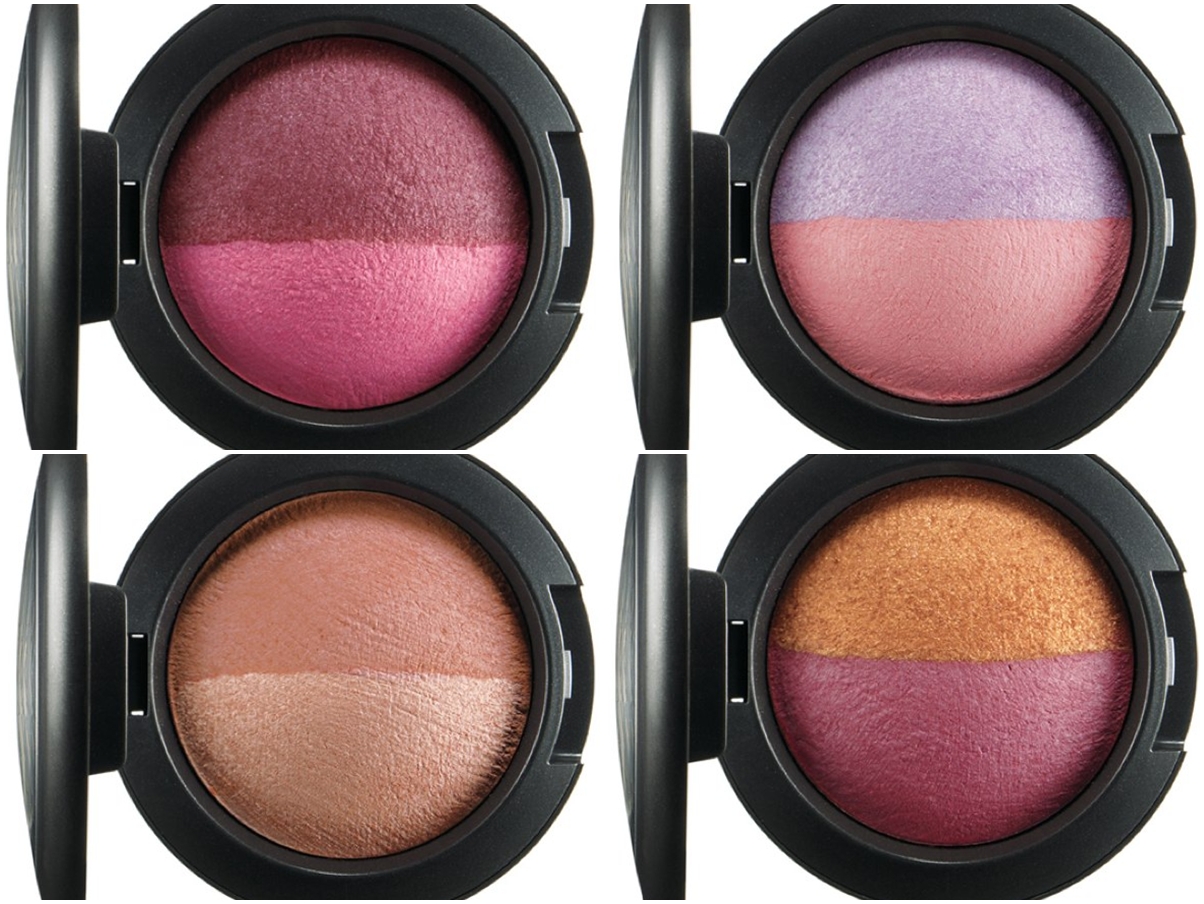 Top: Band of Roses, Hang Loose
Bottom: Happy Together, New Vibe
All Styled Up, Go For It, Jazzed

And of course, my favourite in the collection & the one I AM SURE getting... Stereo Rose!
And just for the record, I'm not purchasing Stereo Rose just because of all the hype about it. I've done research & saw swatches. And Stereo Rose is really really pretty. :)
All images credit to Pursebuzz.com