alright, so awhile back (way before my Bangkok trip), i posted an entry saying that i've found the PERFECT pump bottle for my sister's Revlon ColorStay foundation. As everyone knows, the foundation doesnt come with a dispenser of any sorts. so getting the product out is a little problem because you might end up pouring too much.
i'm a little fussy about the pump i'm gonna get.
I was actually looking for Daiso's vaporised pump. but i guess they dont sell those anymore because i just couldnt find it!
So i tried my luck at SASA.
I didnt wanna get just ANY pump. especially the one with the 'pointed' dispenser. somehow i just dont like that for my foundation. so i was really happy when i found this particular pump bottle.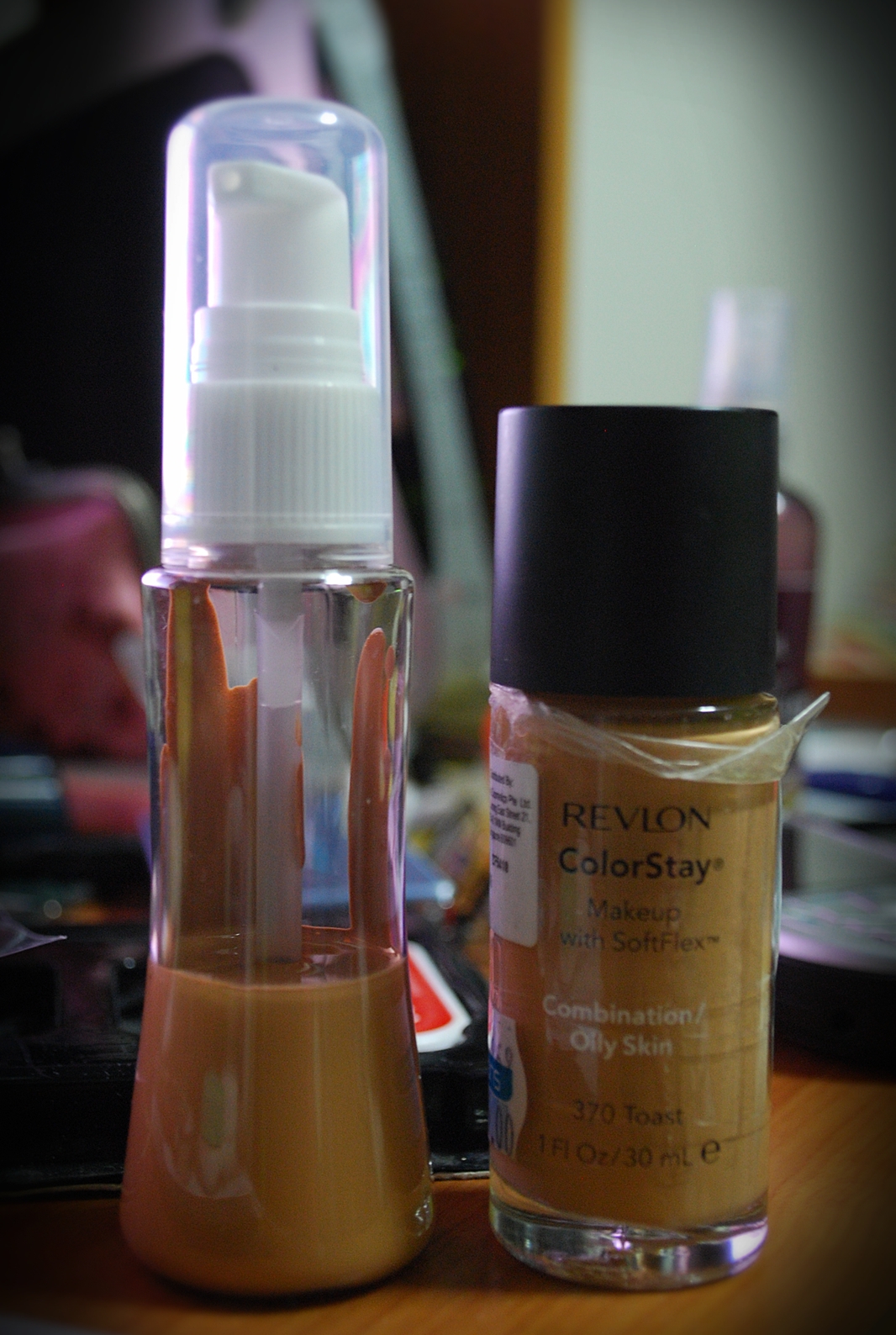 It's perfect because
(1) it's usual dispenser you see in most foundation bottle.
(2) Unlike the bottle with the 'pointed' dispenser, this comes with a cap. Keeps the dust off!
(3) I like how i can control the amount of product i want. 1 full pump dispense just a nice amount of product.
(4) It's freaking cheap! This bottle cost S$1.55.

I like this bottle SO SO much that i got myself more for my lotions. The smaller versions (S$1.05) comes in different colored dispensor, and OH SO CUTE!
Perfect for travelling or just to throw into your bag/purse.
I think i'll be getting some more!! :)
(ps: is the picture TOO big?)