So sometime in early January, i placed an order with Earthen Glow Minerals. I was in the mood to try out mineral foundations, and was researching on companies when i came across this particular one. They had a FREE sample kit of their mineral foundations which inlcudes ALL shades under the skintone and finish of your choice. You only need to pay for shipping, which was USD3.95. I didnt wanna pay that amount for a free kit in sample baggies, so i added another 5 piece sample kit and a solid perfume since they were having 30% off.
The package arrived about 3 weeks later, which i guess i didnt really mind. It's understandable that processing time will be a little slow since they just had a massive sale and response would be overwhelming. What bothered me was the condition my items came in. The packaging was dirty, products were spilling and it made quite a mess. When i took the jars out, i found out the cap were not tightly screwed! I can literally 'lift' the cap up to open up the jars..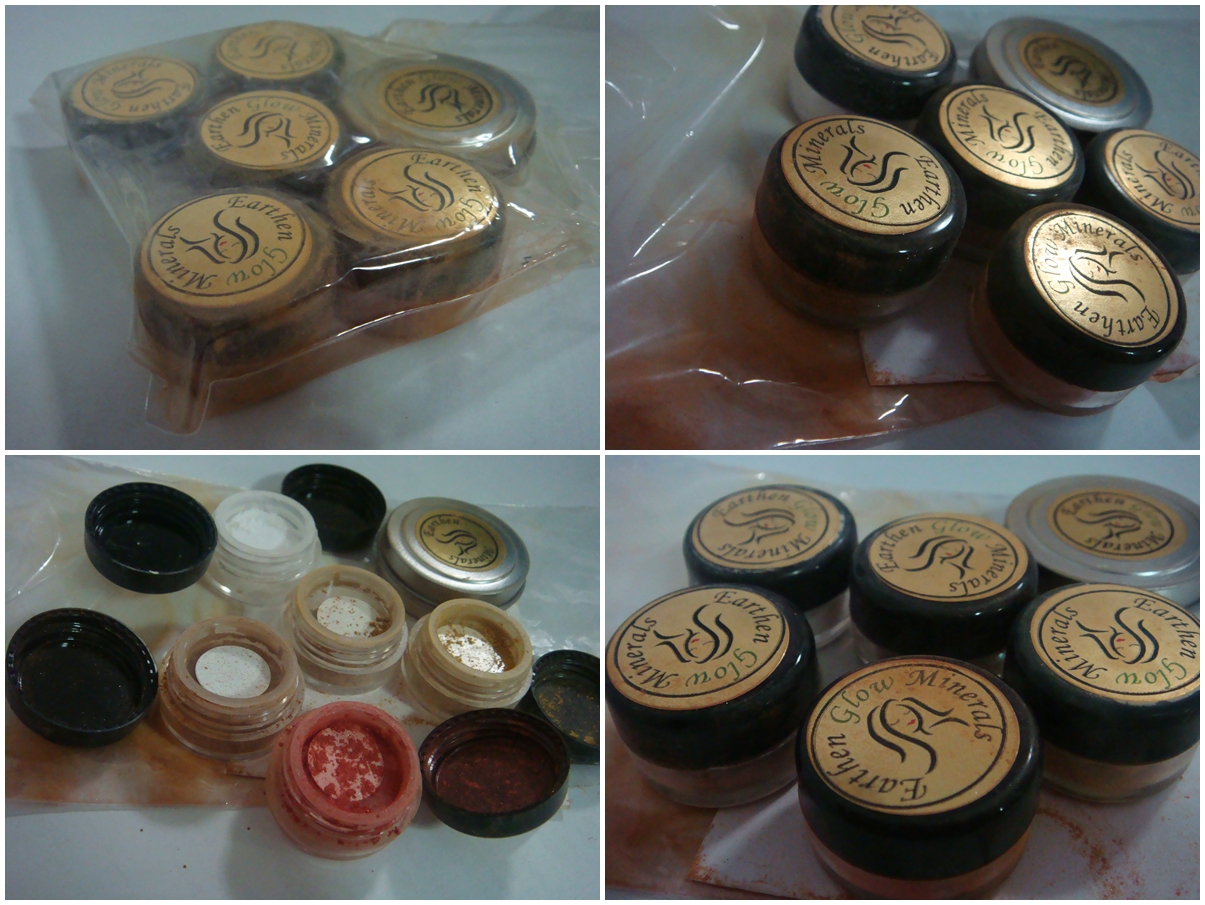 So i emailed them about it and 4 days later, they replied. In the email, they said..
"Hello,
We apologize for the items that were received in poor condition. 
Please let us know what you feel is a reasonable solution to this issue so we may satisfy you completely.
We await your reply."
Seems reasonable, right? Thing is, i do not know what is a 'reasonable solution'.
Should i reply them back or just let the matter go?