So last Thursday, i went to do my nails for my friend's wedding. Me & another girlfriend visited SWAN NAILS at Far East Plaza for their Express Manicure service. For the life of me, i couuldnt remember what color i picked, but it's by OPI & it's a dark red glossy (?) color. It's been a week now, & my nails HARDLY chipped. I meantioned hardly, b/c one did. probably b/c i've been rough with my hands.
It's not my first visit there, & i really do like they've been doing.
If you visit them during non-peak hours, you'll probably be surprised the moment you step in. The manurists are practically lazing around on their VERY comfy armchair watching Taiwan (i think) shows on TV. They're Vietnamese by the way. but they are really nice & lamely funny.
I remember a conversation my friend had with her manicurist one day..
Z: so, where are you from?
Manicurist: Ah, MY MOTHER!
I know, lame right. but it was funny at that point of time. probably b/c of the way she said it with all her might.
So  anyway, i mentioned an LOTD on the title. I never intended to post this picture up, but i was browsing through my gallery & thought why not. I really wanted to show my lip for the day anyway.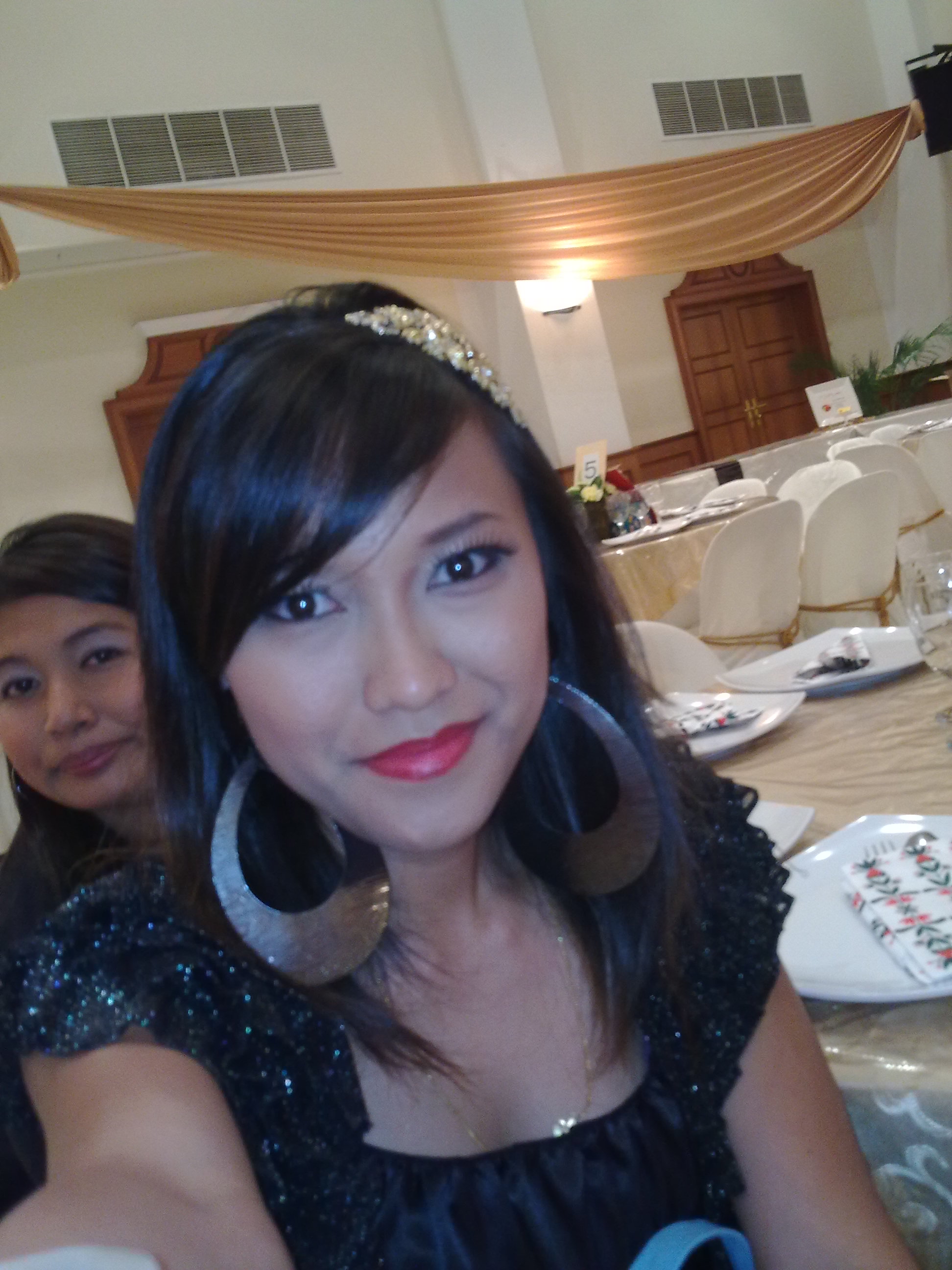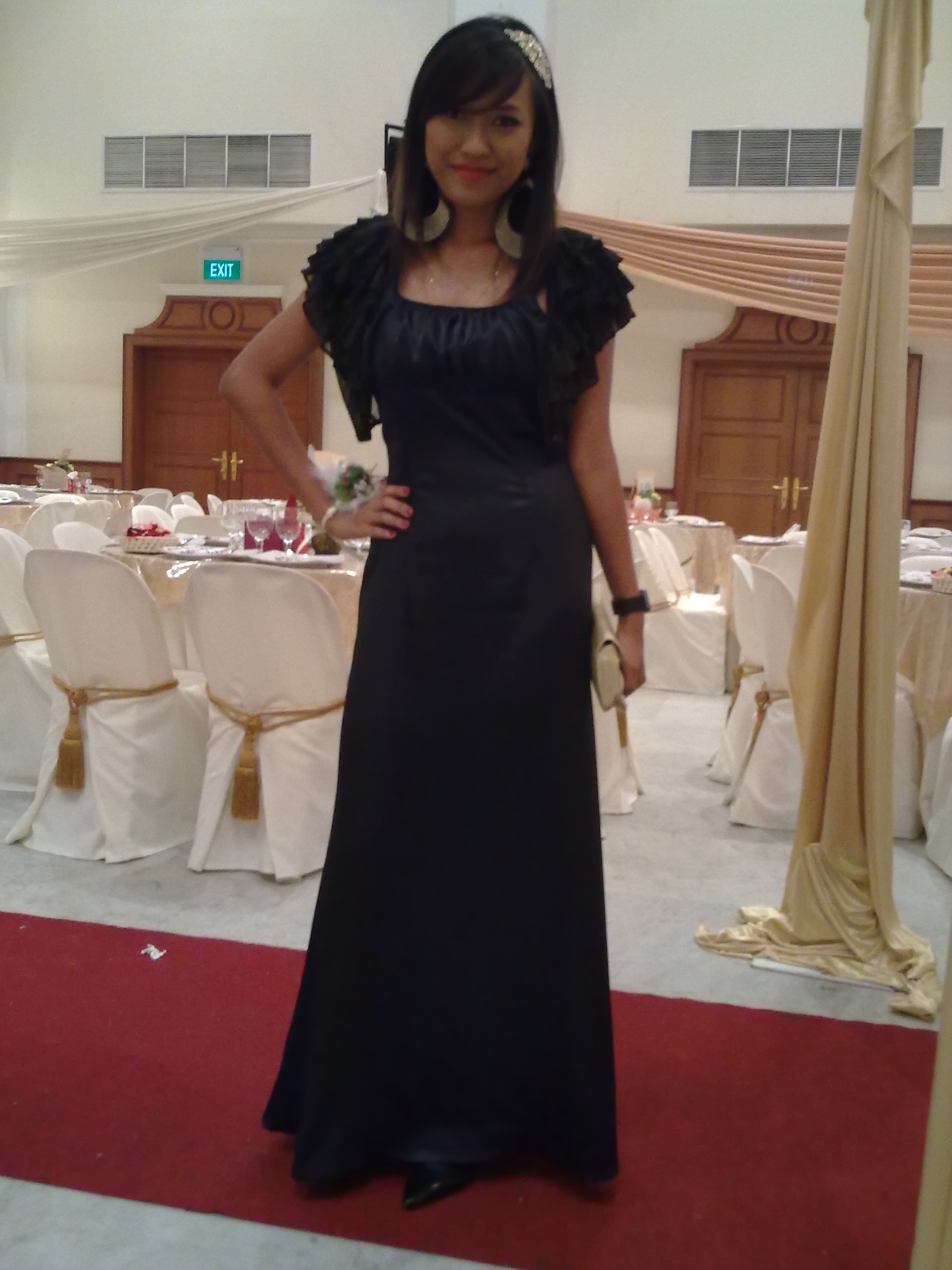 Pardon for the low quality pictures. These were taken using my mom's 5MP phone camera.
Dress was made by my mom a day before the event b/c I couldnt find a nice, affordable dress at the last minute.
So there's my simple barely there make-up.
Practically no eye make-up except for eyeliner & fake lashes. Time constraint b/c there were 10 girls in the hotel room & we only had 1 hour to wash up, get dressed, make-up & all that. but the "star" here are my lips. I had YSL ROUGE VOLUPTÉ in #16 Red Temptation on.
I kinda like it. I thought it looked alright. At first I was really paranoid, keep asking my friends if my lips were alright as I wasnt used to wearing red lips. But as the time passes, i guess i got comfortable in it. I was even complimented by an old schoolmate. He said I looked gorgeous. That coming from a boy who hardly speak to me in school, sure meant something. Got me smiling for a while. feeling-feeling sikit. Boost my confidence a bit. hahaa!
woaahhh.. this post is getting lengthy. apologies for the random rambles. i did mention that i'm lazy when it comes to blogging. but once i start babbling, i cant stop! so to wrap this up, i need your opinion(s). Red lips on me, is it a YAY or a NAY?
Let me know! :)